Christian Isaac, M.D.
Orthopedic Surgery
Joint Reconstruction & Musculoskeletal Oncology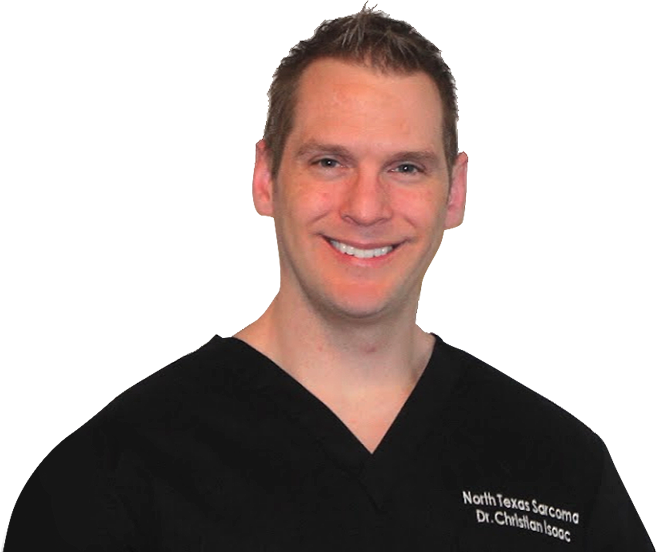 Christian E. Isaac, M.D., is an orthopedic surgeon located in Frisco Texas, originally from Toronto, Canada. Dr. Isaac received his bachelor and masters degrees in biochemistry from the University of Western Ontario in London (Canada) graduating with an "honors" distinction. He then completed his medical training in the United States, graduating with "honors" from Dartmouth Medical School in Hanover, New Hampshire, followed by six years of orthopaedic surgery training as a resident at the University of Pittsburgh Medical Center in Pittsburgh, Pennsylvania. Dr. Isaac returned to Toronto for an additional year of fellowship training in musculoskeletal oncology at Mount Sinai and Princess Margaret Hospitals
Dr. Isaac is an Orthopedic Surgeon practicing in Carrollton, Frisco, McKinney, and Sherman, Texas. With office locations in Carrollton and Sherman with an expertise in sarcoma, soft tissue sarcoma, total knee replacement, hip replacement, shoulder surgery, benign and malignant bone cancer, musculoskeletal tumor resection, limb salvage, and complex joint reconstruction surgery. As such, he serves as a consultant to other physicians seeking such highly specialized care for their patients.
Dr. Isaac's research interests range from basic science to clinical trials. He has studied the biochemistry of cancer cells and aging including important tumor suppressor genes and oncogenes (e.g.. the Retinoblastoma protein) mutated in numerous human sarcomas. To date, Dr. Isaac has also made important contributions to clinical research in soft tissue sarcoma and has authored numerous scientific papers on these topics: Publication Google Scholar
Education
Honors Bachelor of Science (09/1998 to 04/2002)

Major in Honors, Biochemistry & Chemistry
The University of Western Ontario, London, ON, Canada

Master of Science (01/2004 to 06/2006)

Biochemistry
The University of Western Ontario, London, ON, Canada

Doctor of Medicine (08/2006 to 06/2010)

Graduated with Honors
Dartmouth Medical School, Hanover, NH, United States
Post-Graduate Education & Training
Residency, Orthopedic Surgery (07/2010 to 06/2016)

UPMC Presbyterian/Shadyside and Children's Hospital of UPMC
University of Pittsburgh, Pittsburgh, PA, United States

Fellowship, Musculoskeletal Oncology (07/2016 to 06/2017)

Mount Sinai and Princess Margaret Hospitals
University of Toronto, Toronto, ON, Canada